Excellent sea views
Sleeping up to 7 persons
From £275 to £725 per week
Book Direct for Best Rate

Open All year
Short Breaks for 3 nights from £210
Off-road individual car parking space
Wi-Fi

L a t e O f f e r s

November/December vacancies from £305 pr week or 3 nights at £210
Christmas/New Year Vacancies at
£395-£520 week or £90 per night (3 nights min)

see also:2021 & 2022 Availability

2021 & 2022 Availability
Short Breaks
Bookings taken for 2022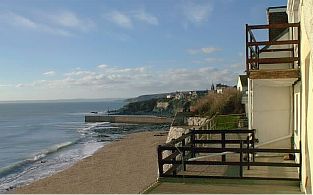 Overlooking the beach
Seasonal Photo's -
A nice sunset last week taken from just east of us at the 1st downs. After the end of January storm seas (below) it is notably smaller due to some cliff erosion.
Today looking across the beach and a bit more sand back at our side after the easterly winds and ground seas.
15feb21

A sunny and mild afternoon looking over the beach from Seine House.
5feb21
Exceptionally large seas last Saturday that are only now settling down. Photos taken at about mid tide and the run covering the beach.
30jan21
Getting in the daily exercise in January
NT Penrose Estate and the Parkland Walk.
Helston boating lake on a damp winter day
Evening walk around Porthleven harbour.
Early January 2021
Winter sunrises about 8.14am in the morning and we can track the suns short path still as it sets over the sea at about 4.40pm
On our local walk looking back to Porthleven and the high point over Loe Pool and towards Goonhilly downs and the satellite dishes.
Early June and forecast to be the last day of the current sunny dry weather.
2jun20
Porthleven Spring 2020:
From the bottom up - covid quiet around the harbourside, bluebells and walks in NT Penrose, on the coast, Loe Bar and beach
<![if !supportEmptyParas]>W<![endif]>elcome to Porthleven
We are Porthleven business offering a selection of nine of our own individual self-catering accommodation sleeping up to 7 persons in the beautiful harbour village with 2 miles of beach of Porthleven.
We are ideally positioned along the coastal Loe Bar Road. Where is this? Have a look at Contact Us for our location and village maps. But they are grouped together on or around the cliff top, overlooking the beach and Mounts Bay.

We have parking for each property in our own off road car park, which is only a minutes walk from all the accommodation

Steps to the to the beach are only 40 metres away, which is ideal for swimming or a stroll on the sands. And it is only a few minutes walk down to the pier and centre of the village and harbour side, which is surrounded by a variety of cafes, shops, bakery, restaurants and pubs.

Porthleven is also an excellent holiday base for seeing this part of Cornwall. To the west, Penzance and Lands End. The east, Falmouth and the Lizard Peninsula. Inland the attractive cathedral city of Truro.

If you want to leave the car behind, then for walking or cycling, its out of your front door and onto the coast path or Cornish lanes. Heading either east or west with spectacular views all around. Look at our Walking and Cycling page.

Not sure which to do? Have a weather check to help decide.

What else is there to do here? If you don't fancy a stroll about the harbour and shops, shopping trip, a coastal ramble, scenic drive, swimming, sunbathing and playing on the beach, a fishing or boat trip, a kayak paddle or taking it too easy. Then look at our What's on Porthleven or What's on West guides for events happening in Porthleven and west Cornwall.